Yehteh's
illustrations
& other bits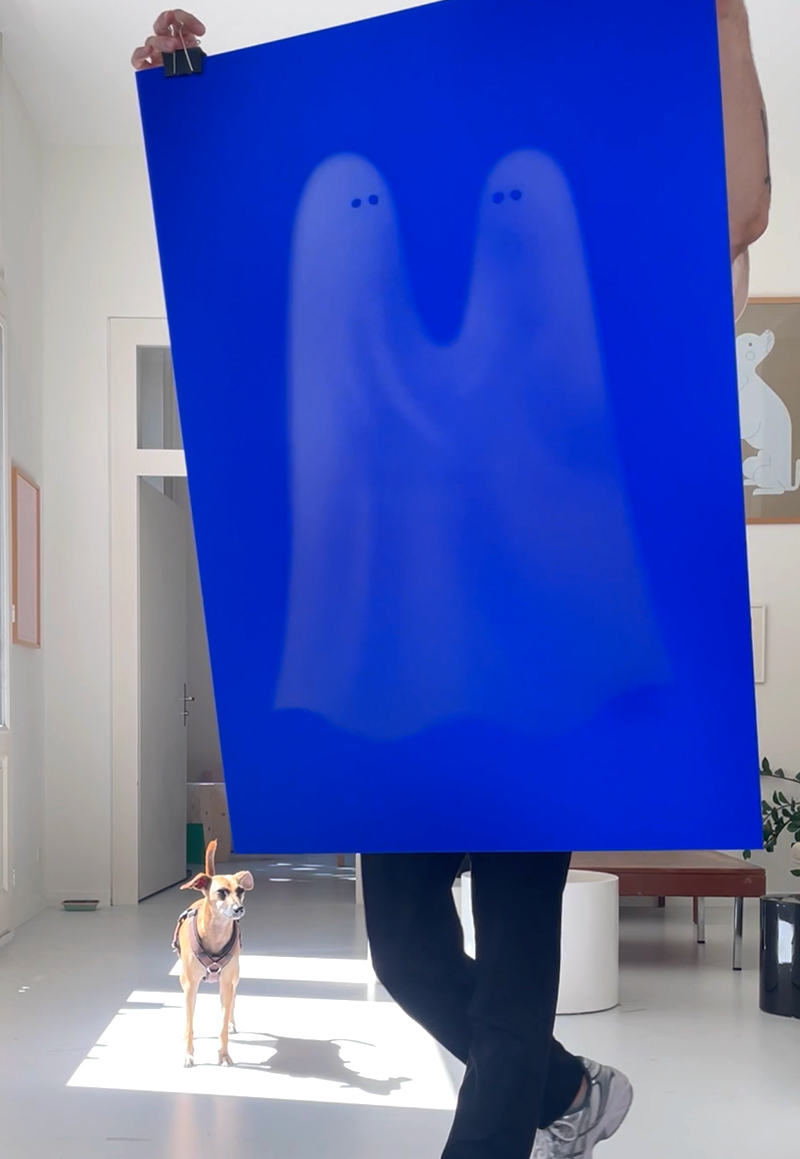 Ghostly
Screen Print

Four layered colors including real silver which plays heavy with the effect of light and how it appears from different angles, as well as the eye popping International Klein Blue, printed by Lorenz Bögli. See it
here
in action.
Size: 700 x 1000 mm
Colors: Four
Paper: Invercote G 380g/m
Local Pick-Up in Zürich.
Oh, henlo fren
I'm Philipp Dornbierer, an independent illustrator from Switzerland who goes by the moniker "Yehteh" (original spelling of the Yeti). Mythical creatures like the Himalayan mountain man as well as any other ghostly beings have always been a big fascination that led to influence my work over the years. Please feel free to get in touch in case you're interested in having a fabled approach to your project.
For bigger projects that involve complete branding and more I join forces with Nonda together
at

YAN—CO

Studio.